If you missed buying a catalogue at the opening of one of our exhibitions, we will be happy to send you the catalogue by mail. Please, send us an e-mail. You will find our e-mail address at the bottom left corner of the website.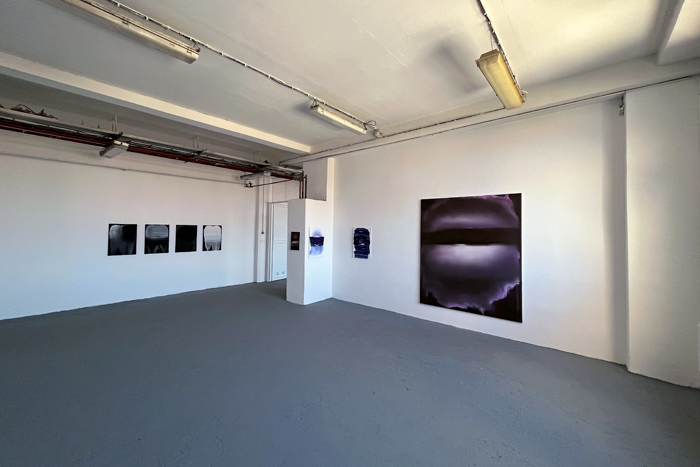 Vladimír Véla

The shapes of things

11. 11. – 1. 1. 2023
Our world consists of object. Any knowledge we receive begins with those things. We cannot pass them by without notice, we cannot not see them or ignore them. Whether they are things, which we make ourselves, houses, cars, computers, or what we call natural objects, their existence is part of our existence, their presence is our presence too. They are not objects that exist somewhere outside of us all on their own. Their identity is closely tied to the identity of all those, who come in contact with them. The things that make up our world are not neutral in any way. They influence us with their substance, shape, colour, structure, and evoke a whole range of emotions, impressions, ideas, images and recollections. Through our imperfect, individually tuned senses, they enter our consciousness, where they become an indistinguishable part of our internal lives. The objects talk to us in their own language, which is not based on any conventional or logical structure. Their language is rather based on a sort of intuitive game, restless exchange of information, a dialogue conducted on other than intellectual level. We talk with things without opening our mouths and learn all that is important.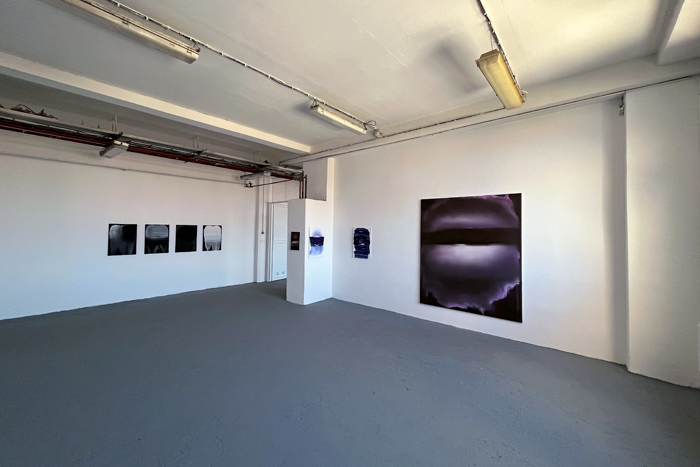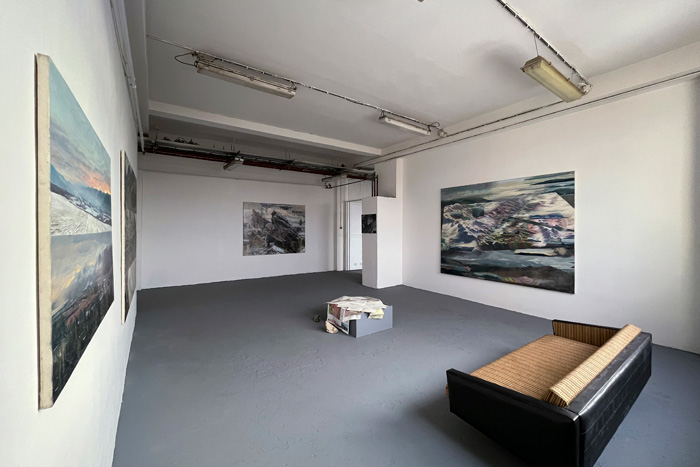 Adam Kašpar

The Limits of the Shadow of Understanding

4. 3. – 10. 4. 2022
The act of observing requires an environment where light is modelling the objects and they reflect the light in colours, that is, let us say, the basic principle. An artist, who observes a scene, is going through the same empirical routine, however, in an endeavour to go further than a casual observer or a camera lens, they strive to step over the limits of observation and gain what we may call understanding. It all seems to be simple and it probably would be, were it not for the fact that things as they appear to our sight are not quite clare et distincte /clear and distinct/. And in the creative process, apart from knowing the object, another element that comes to the fore is the notion of "impression". It is somewhat separate from all "certainties" and often shakes things up. Impression is an instinct; a difficult to explain compulsiveness of an ephemeral nature. It is a feeling, an abstract speculation with a transcendental dimension. The saying that appearances are deceptive is definitely not applicable here - in art there is no better way than indulge in the uncertainty on the way to a work, it might even be the only way of gaining that coveted understanding that results from the encounter, the knowledge of an object, observation of the object and the impression surrounding it. In a world full of obvious things, a new work of art not resembling past works would be difficult to create without an impression.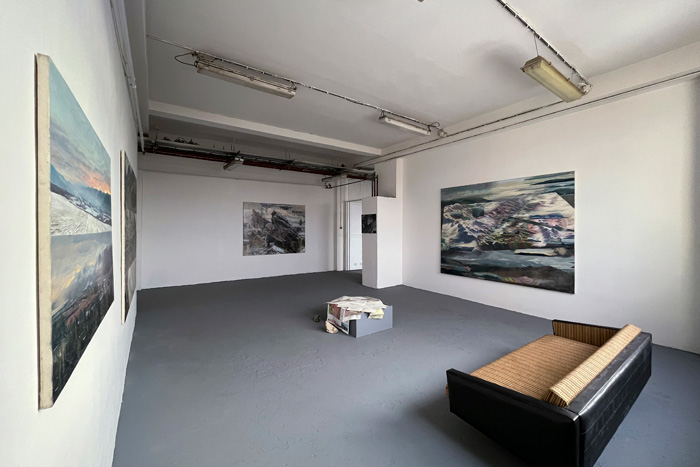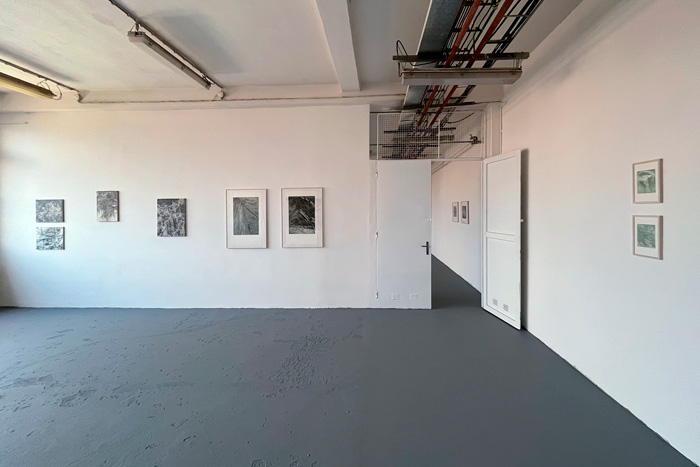 Lenka Falušiová

Immersion

7. 1. – 27. 2. 2022
Lenka Falušiová's work is compact, complex and coherent. Rarely is it possible to say with such assurance that what we see here is an expression of a mature imagination. Lenka's work has undergone significant development and further development lies ahead. However, there is a solid core one can lean on securely. This, I think, is what we find so attractive about it. There is a certain tension – between the form and the content, between the manner of work and what it demonstrates. After all, this exhibition is entitled Immersion and it is about immersion, however, at the same time, more than anything else, it evokes the opposite process, the process of emersion. The landscape and the landscape structures have always been a subject depicted in art. To a certain extent they are related to the evolution of man - they are connected with our sense of direction. However, beside the external space, equally often they are an impetus to explore our inner space within. On the one hand, their function is didactic, on the other hand, they are deeply romantic; they search the finest recesses of the soul for the really big, transcendent subject of art.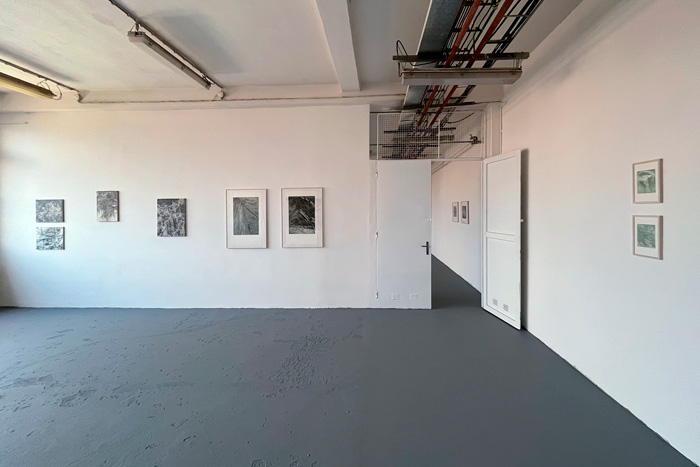 Petr Válek

Válek Attacks!

12. 3. – 9. 5. 2021
The phenomena of sound and movement are communicating vessels in the physical and the metaphysical worlds. Even though it is tempting to lean on the Dionysian carnival traces of the past the sound expression of which usually hovers on the border of spasmatic punk and racket, it would be unwise to call the kinetic creations of Petr Válek mere noise machines. I do not dare to judge whether their primary cause and mission is the instinct to move and the noise is a secondary product or vice versa. Perhaps that does not matter; some of Válek's self-moving robots may hold their ground as static artefacts but their integrity will show only after they start running, shaking or moving in another way. Nevertheless, what is the effect that captures the observers, both experienced and inexperienced? I maintain that is it a sado-masochistic compassion; their poetics, character and magic lies in their sophisticated imperfection, in their mechanic disability calibrated with watchmaker's precision. Their size plays a role too; if they could be as big as a Dalek from Dr. Who, Válek's objects would certainly inspire respect or even horror.
Michal Ožibko

Fire in the Midst of Waters

4. 12. – 28. 2. 2021
Abstraction is the expression of all the aspirations of modern society. It is the greatest cultural project of the West as it represents its need for freedom. But abstraction also represents the importance ascribed to freedom, which in turn leads the West to the verge of self-destruction. Artistic creation is its very essence, the legendary Atlantis, a place of immediate seeing of the beauty of the whole, in the way Otokar Březina described it. In my opinion, that is why Michal Ožibko is drawn to it so much. He is a painter by nature, a graduate from Zdeněk Beran's studio, one of the few Czech hyperrealists. Abstraction offers Michal more than breathing space; relaxation, less controlled and more open presentation of himself and the depth of his personality. In the context of his strict and compact work, his abstract work is generous, rich and selfless. It literally utilises the maximum effect of colour, brushstroke and dimensions of the canvas. Is the approach still legitimate in our tediously over-conceptualised era? I think so - I believe it is legitimate exactly to the degree, in which his total openness to us all and rock-solid loyalty to himself remain in balance. That I admire in an honest way. If too much is shown, it may mean, unfortunately, that there is too little to be seen; it is a risk the artist takes freely and seriously.